Fertilizer Recruitment & Services has an excellent track-record in process & chemical recruitment. Our practice is well supported by our consultants who are highly experienced in recruiting for senior positions including chair, chief executive, non-executive and director-level roles. We also have a proven expertise in recruiting high-standard professionals for technical/specialist and middle management roles.
As genuine specialists in fertilizer recruitment, our consultants have an indepth professional network that worldwide spans a diverse range of fertilizer manufacturers, technology licensors, process equipment manufacturers, maintenance/turnaround service providers as other supporting companies.
The Fertilizer Recruitment & Services head-office is located nearby Maastricht, Eindhoven, Aachen, Düsseldorf, Cologne, Brussels and Antwerp and can be reached via multiple nearby airports. We also support/offer home-office for our employees not working at the head-office. From our headquarters we offer our HR services throughout the entire world.
We have successfully fulfilled projects, high-end tasks and search activities in the following regions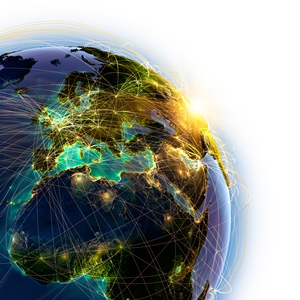 Europe: Belgium, Germany, Netherlands, Switzerland, Austria, France, Italy, Czech Republic, Romania, Spain, Portugal, Sweden, Norway, Denmark, Greece, UK

Middle East: Egypt, Iran, UAE, Qatar, Saudi Arabia
South Asia: India, Pakistan, Indonesia, Brunei Darussalam
Africa: Libya, Morocco, Algeria, South Africa, Ivory Coast
North America: United States, Canada
South America: Trinidad & Tobago, Brazil, Argentina
Australia/Oceania: Australia, New Zealand
Most of our clients are active on a global scale. Our candidates and related network encircle the globe.
Due to our specific expertise and knowledge (all of our consultants and recruiters, active in the chemical & fertilizer industry, have a chemical engineering background complemented with a mechanical, electrical and process control knowledge/education).
Fertilizer Recruitment invests in fertilizer related network events like Nitrogen-Syngas, organised by CRU. We also investigate the possibilities of training start-up/revamp- or operation-crews for international clients.